Chemistry Interns 2011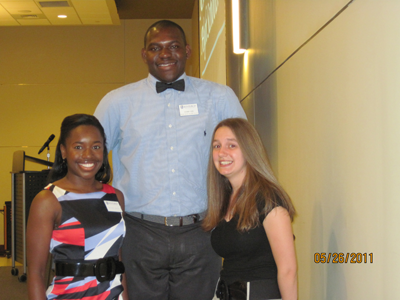 Destinee Johnson, Derion Reid, Amy Moore

One of the primary goals of Winthrop'

s Initiative for S

TEM Educators (WISE) is to provide STEM majors with a meaningful experience in research and education settings. To this end, a summer internship is available for students finishing their Freshman or Sophomore years which includes a research laboratory experience. During May of 2011, three chemistry majors with an interest in teaching at the secondary level joined my lab and conducted a series of experiments in which they expressed a maltose binding protein fused to a smaller protein via a flexible teather that contains the sequence ENLYFQS. This sequence enables the Tomato Etch Virus Protease N1a to recognize and hydrolyze the two separate protein domains. They then presented their work in front of their peers and several Winthrop faculty and administration (as well as several honored guests) as a culminating experience.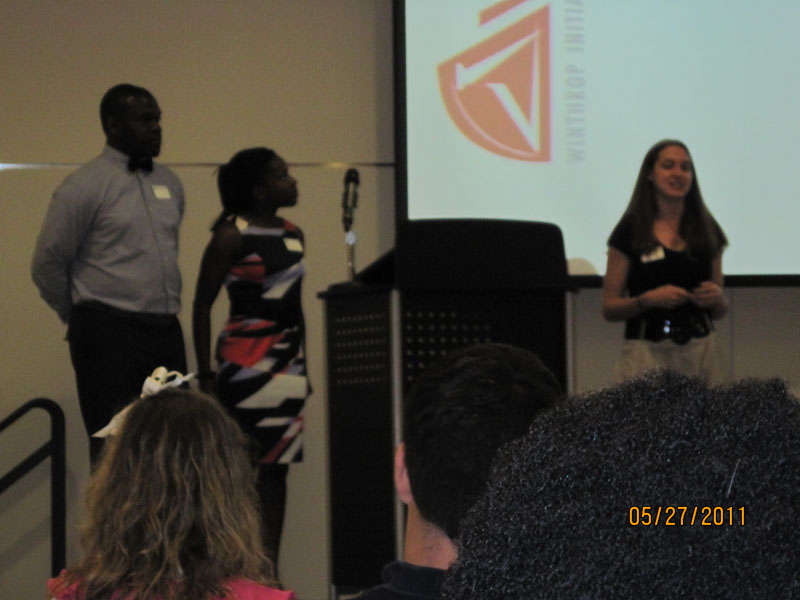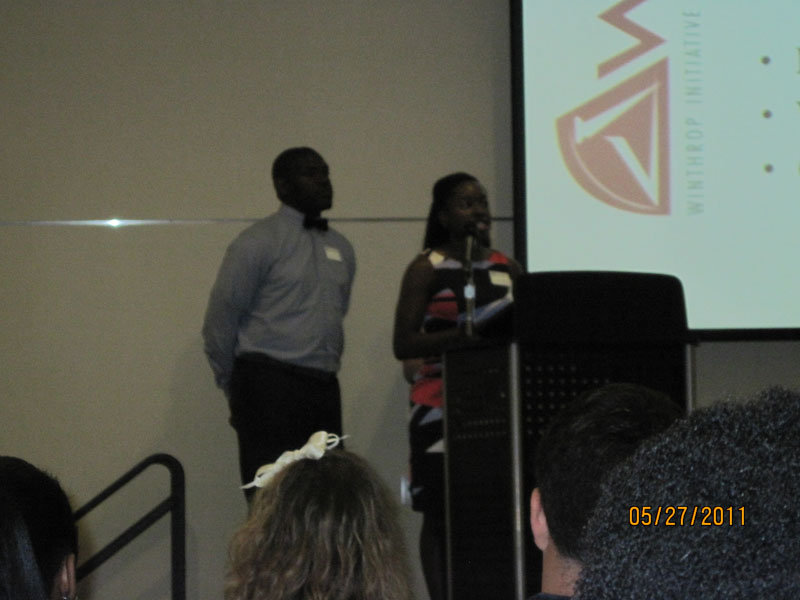 Photos courtesy of WISE and Shannon Kissinger