Lisa

Kingsmore

Selected to First-Team Academic All-American Division I Women's Softball Team
<![if !vml]>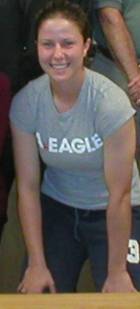 <![endif]><![if !vml]>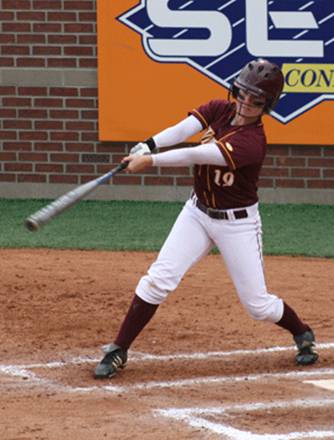 <![endif]>May 27, 2008. Chemistry major Lisa Kingsmore is one of 11 Division I softball student-athletes nationally chosen to First-Team ESPN The Magazine Academic All-American Division I Women's Softball Team.
Lisa is a rising senior enrolled in Winthrop's ACS-approved Biochemistry program and has a cumulative GPA of 3.997. 
Kingsmore was selected as a first team outfielder and led the Eagles to a second straight Big South Conference championship and back-to-back trips to the NCAA Regional.  She was voted the 2008 Big South Conference Scholar Athlete of the Year and Big South Player of the Year while helping lead Winthrop to a 36-19 overall record and a 14-1 league record this past season.  Kingsmore hit a league-leading .446 with 35 runs, 30 RBI, 11 doubles and six home runs.
Upon graduation from Winthrop in 2009, Lisa intends to pursue graduate studies in environmental chemistry or a related field, following a rich tradition established by other recent Winthrop student-athletes who matriculated directly into fully funded science Ph.D. programs at nationally-ranked schools following completion of biochemistry/chemistry studies at Winthrop.  
Student-athlete chemistry graduates are enrolled in or have completed Ph.D. science programs at Johns Hopkins University (Anna Vagstad - Volleyball); Duke University (Charlotta Wennefors -Basketball and Sarah Wengryniuk - Track and Cross Country), Clemson University (Carolyn Quarles – Soccer), USC (Vennece Fowlkes – Basketball), Alabama (Keith Pawlish – Baseball), and Illinois-Urbana (Rebecca Coppins – Softball and Volleyball).